DAVID R MUÑOZ, MD, MPH, FACP, SFSHM, FABQAURP provides a broad and comprehensive expertise to resolve complications extending across institutional and specialty borders.  Educated at Stanford University, Harvard Medical School, University of Washing School of Public Health and Community Medicine, and a former Robert Wood Johnson Clinical Scholar he has:
Actively practicing Hospital-based Internal Medicine for the past 42 years
Actively practicing Tele-Health in IL, IN, OH, ME, NH, CT, RI, PA, NJ, WV, DE, NC, FL, TX, CA
Over 28 years experience in outpatient, skilled nursing facility, hospice/palliative care
Over 20 years experience as a Skilled Nursing Facility Medical Director
Over 13 years experience as a Wound Care Specialist
Over 40 years experience as a data scientist studying complex patterns of illness and care
Over 35 years experience developing and managing electronic health records including writing and maintaining software, developing electronic prescriptions
Over 25 years in active Clinical Research including applications in Stroke, Dementia, Heart Failure, Hypertension, Anticoagulation, Pneumonia, COPD, Sepsis, Decubitus Ulcer, arthritis, and pain.
In many instances the complexities of a case may extend across institutional borders, state borders, medical specialties, time frames and are affected by developments in electronic health records.  This requires a comprehensive grasp of the issues and the ability to dissect the various relevant lines of development.  This may involve known or novel complications of pharmaceuticals and devices.
Our expertise encompasses all of these areas.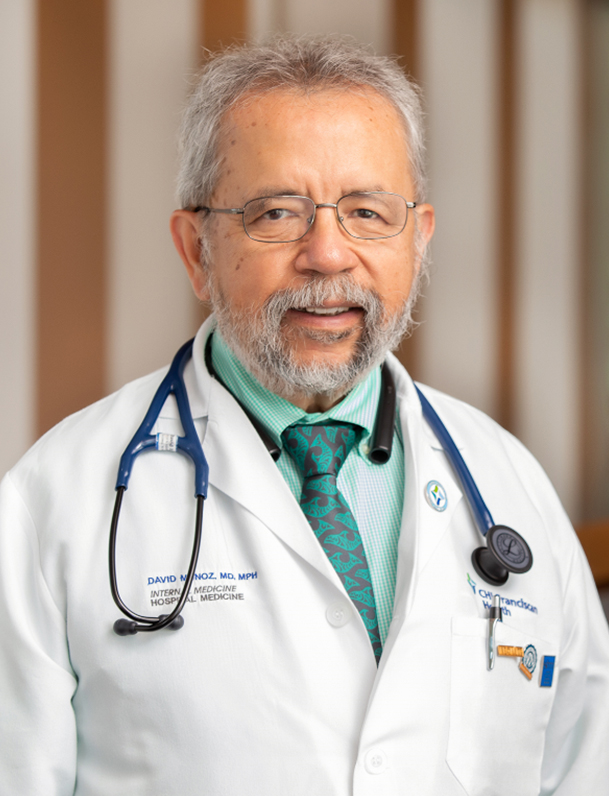 Dr. Munoz Participated in Clinical Research
Dr. Munoz participated in Clinical Research giving him a detailed understanding of clinical drug and device development including:
Principal Investigator in clinical studies of Alzheimer's Disease (SmithKline Beecham; Somerset; Parke-Davis; Novartis; Bayer and Zeneca)

Principal Investigator in clinical studies of Acute Ischemic CVA (Lorex; Bristol, Meyer, Squibb;ICOS)

Investigator in cardiac devices including CardioCom (now part of Medtronic) and BioZ (now part of SonoSite)

Principal Investigator in clinical studies of Diabetes (Miles; Eli Lily)

Principal Investigator in clinical studies of Decubitus Ulcers (CIBA; Ethicon; Johnson & Johnson; Daiichi)

Principal Investigator in clinical studies of infection, Pneumonia (Upjohn); Cellulitis, (Tap) and Urinary Tract Infections

Principal Investigator in Hypertension (Merck; ICI)

Principal Investigator in Congestive Heart Failure (ICI; Eli Lilly)

Principal Investigator in Musculoskeletal Impairment (Merck; Purdue)

Principal Investigator in Urinary Incontinence (Lilly; Alza)